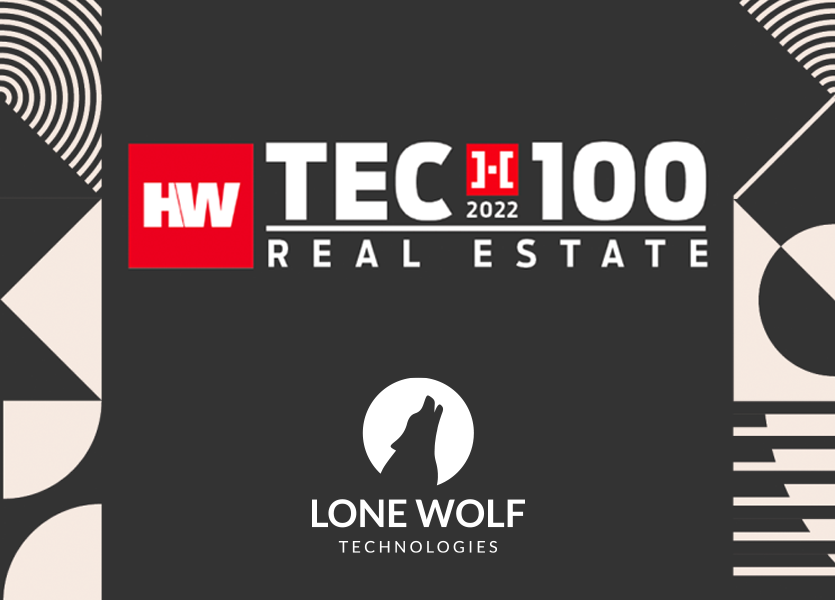 The news was just announced, and we couldn't be happier to share it: For the third year in a row, Lone Wolf is on the list of HousingWire's Tech 100 in Real Estate for 2022!
For the past decade, HousingWire has released these lists to provide real estate industry professionals with an overview of the most innovative and impactful organizations that could help them with the challenges they face each day.
"This year's list of Tech100 honorees proves once again that innovation within housing is vital in differentiating the organizations who will thrive and those who will be left behind," said Clayton Collins, CEO of HW Media. "This list spotlights the innovators that are making the housing sector better and more sustainable by increasing efficiency, improving user and borrower experiences and bringing elasticity and improvements to age-old processes."
At Lone Wolf, we're bringing together the best digital tools to keep real estate professionals informed, equipped, and ready for the future, so that they can make the best decisions for their businesses and their clients.
Read HW's profile of Lone Wolf here.