‍
Broker Cloud
The ultimate software for real estate brokerages
The Broker Cloud is the industry standard in software for real estate brokerages, with a suite of real estate's top broker software, including solutions for transactions, back office and accounting, and business insights. Get everything you need to run an efficient—and compliant—business, and put the power to improve profitability and agent performance in your hands.
All of this and more in one location
From lead to close and beyond, our brokerage solutions work together to provide a complete real estate experience for agents, brokers, staff, and buyers and sellers.
BrokerMetrics
Recruit, retain, grow your market
Real estate analytics that simplify MLS data—pulled directly from nearly 300 MLS partners—to enable real estate professionals to make better decisions: in recruiting and coaching, office growth, competitive analysis, and more. Timely reports are refreshed daily, saving you time and energy, and keeping you up to date so you can focus on what you do best.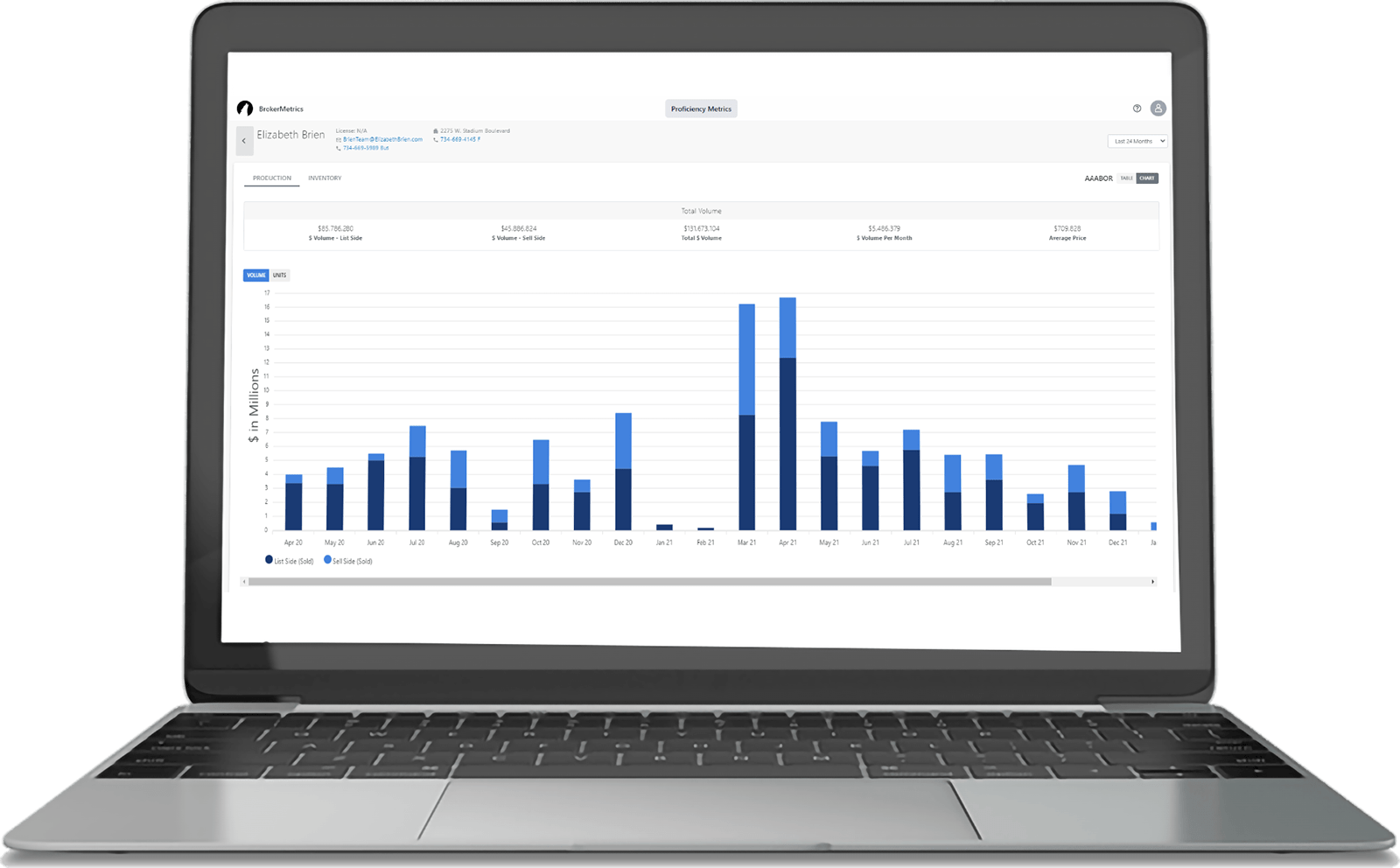 Back Office and Accounting
Real estate's most comprehensive back office solution
Let the leader in real estate brokerage tech handle everything for you, from any commission you can imagine to audit prep, accounting, agent billing and more. Our software does the work while you focus on running your business.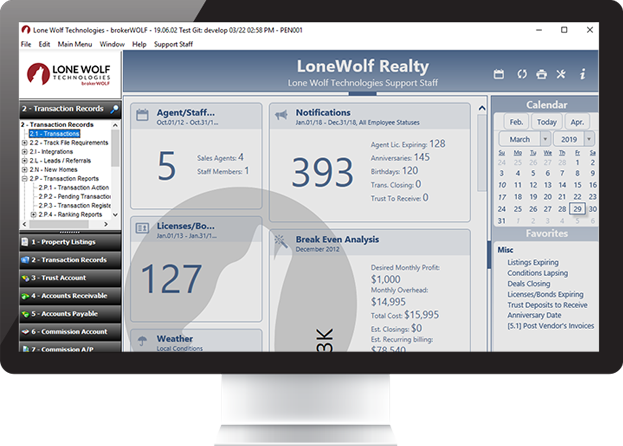 Insights
Pinpoint your best tactics for profitability
Your brokerage's reports and spreadsheets already know the secret to profitability. With Insights, you get everything you need to translate that messy data into plain-language insights, so you don't have to look for answers—they'll find you.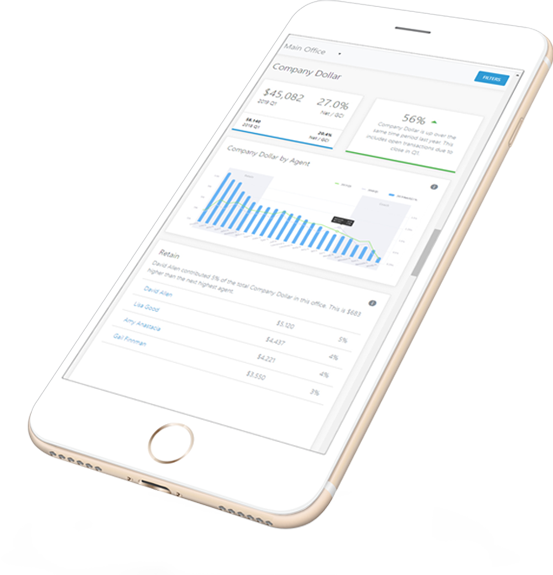 Lone Wolf Transactions
The entire transaction experience in one place
The broker version of Lone Wolf Transactions adds on to your agents' member benefit and connects directly to marketing, CMA, CRM, forms, eSignature, and back office. So you get a complete real estate brokerage transaction management solution, and your agents get everything they need for the entire real estate experience.
Intranet
Align your teams with flexible intranet solutions
Connect your brokerage with a modern intranet platform that makes it easy to collaborate in a work-from-home world. Create a flexible online office that fits your specific needs, so that your team has all the tools at their beck and call to get work done and optimize operations, all while staying energized and engaged.
PROPERTYBASE GO CRM
Help your agents build their relationships with clients
Building relationships is the heart of real estate. With a great CRM solution in place, you can help your agents turn buyers and sellers into lifelong clients, increase their own productivity, and nurture their spheres of influence. Propertybase GO features a mobile app for agents to nurture clients on the go, smart lead routing capabilities to find the right audiences, and other features that ensure no lead is left behind.
Website
Grow your business with a modern, branded website
Filling your pipeline with buyers and sellers takes an extra edge—like having a strong website that makes a mark and helps your brokerage grow. Build your own custom, branded website (no coding experience needed) to bring your story to a large audience of buyers and sellers online. Choose from dozens of themes, design to match your brand, and control the look and layout of your site whenever—and wherever—you want.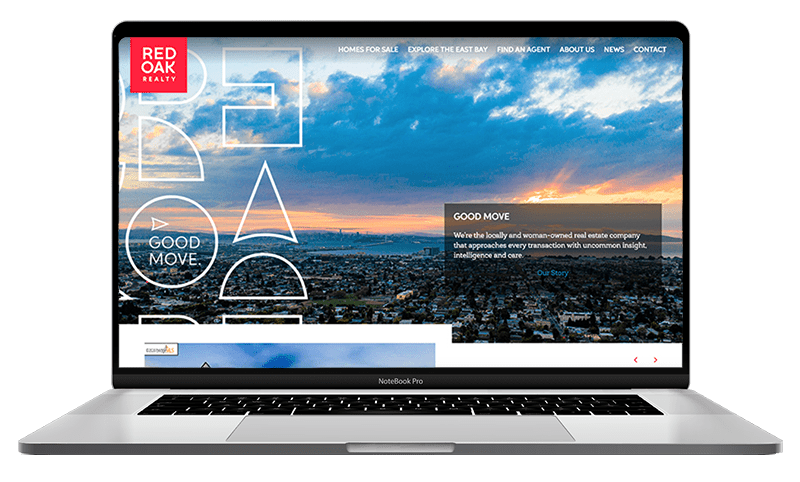 CLOUD CMA FOR BROKERS
Help your agents win deals
The award-winning digital solution for comparative market analysis (CMA) and virtual listing presentations. Now connected to Transactions, Cloud CMA gives your agents an unparalleled digital experience and empowers them to win more listings and close more deals.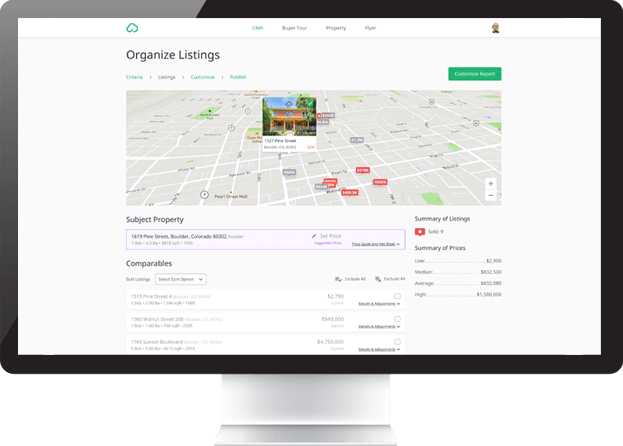 Digital Marketing
Digital marketing that brings you clients—and brings them home
Everything you need to get new leads and keep your pipeline flowing. Set up wildly effective ads in seconds and showcase them on top sites like Facebook, Instagram, and Nextdoor, capture leads from events and open houses, track and purchase ads in transactions, and work smarter with clients during the homebuying experience.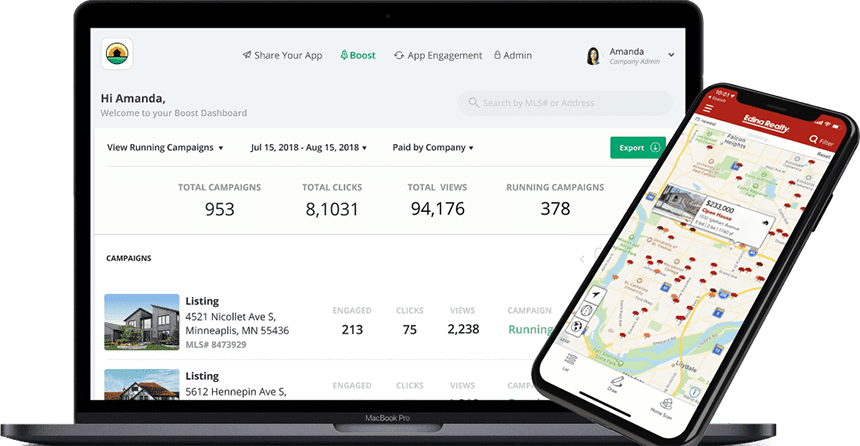 Lone Wolf Marketplace
Your agent built-in toolbox
From virtual tours to digital title orders and moving concierge services, Marketplace gives your agents all of the tools they need, right in their transaction management solution.
Get the best tools for your business
It's one thing for us to say that we build the best technology for your real estate business, but that's a little biased. Instead, here's who proves it every single day:
Get started with the Broker Cloud
Ready to put the power to improve profitability in your hands? We're here to make that simpler for you. Fill out the form below to learn how Broker Cloud will work with your real estate brokerage to make that a reality.