Broker Edition, now available as a CREA WEBForms® add-on.
Unlock the full potential of your transaction management platform. With seamless integration into your CREA WEBForms® account, TransactionDesk Broker Edition turns your agent-focused platform into the fully powered Broker solution you need.
Don't receive CREA WEBForms® as a member benefit? You can still leverage the power of a complete transaction management solution. Click to learn more...
Your agents have everything they need. Let's get you what you need, too.
Today, nearly every real estate agent across Canada has access to CREA WEBForms® Powered by TransactionDesk. The TransactionDesk Broker Edition add-on is your ultimate tool for turning the agent-focused system you have into the brokerage-focused powerhouse you need.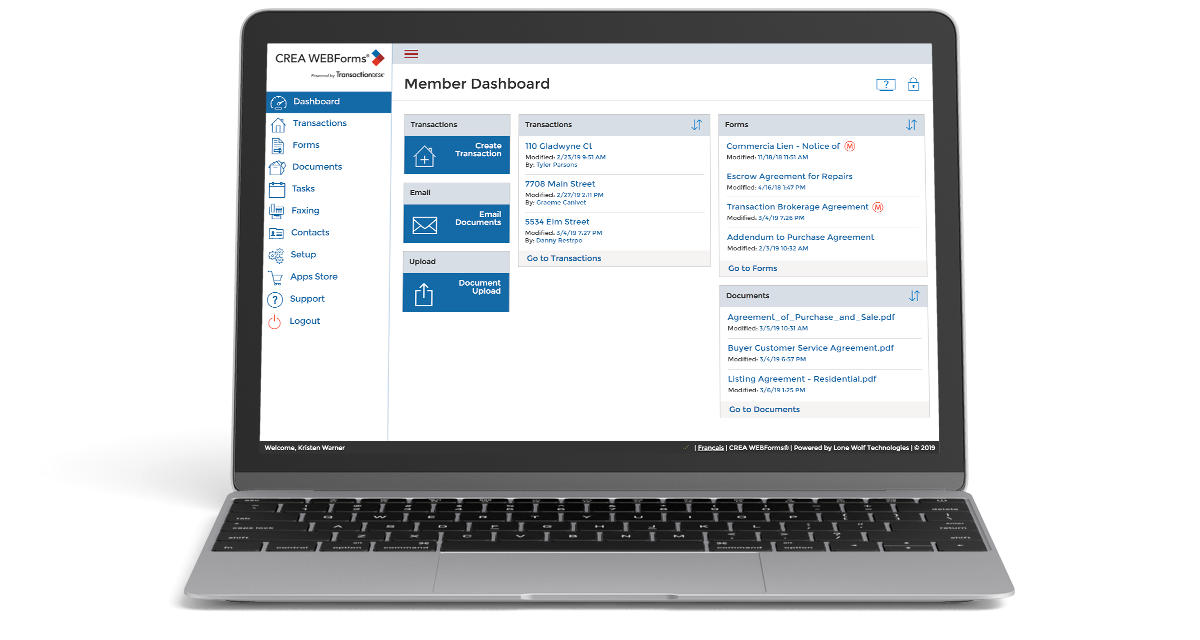 Power up your brokerage with these essential tools, available with the Broker Edition add-on.
CREA WEBForms® comes equipped with the basic tools you need to run your business. And with the Broker Edition add-on, you get access to the brokerage-level tools you need to take your business to the next level.
‍‍
Fax Integration
Send faxes directly to email, or emails directly to fax. Versatile for user and client preferences.
‍
Reporting
Schedule and automate transaction reporting to get a consistent view into your cash flow and pipeline.
‍‍
Broker Review
Ensure documents have completed and correct field information.
‍
Back Office Integration
Two-way integration instantly updates info and notifies of deal changes no matter where the changes are made.
Unlock your brokerage's full transaction management potential. With TransactionDesk Broker Edition functionality, your brokerage will be able to:
Know the status of any transaction at anytime
Stay organized and compliant in everything you do
Receive notifications when a document is ready for review
Keep your team in step with office checklists and templates
Create a consistent and modern experience for clients with brokerage branding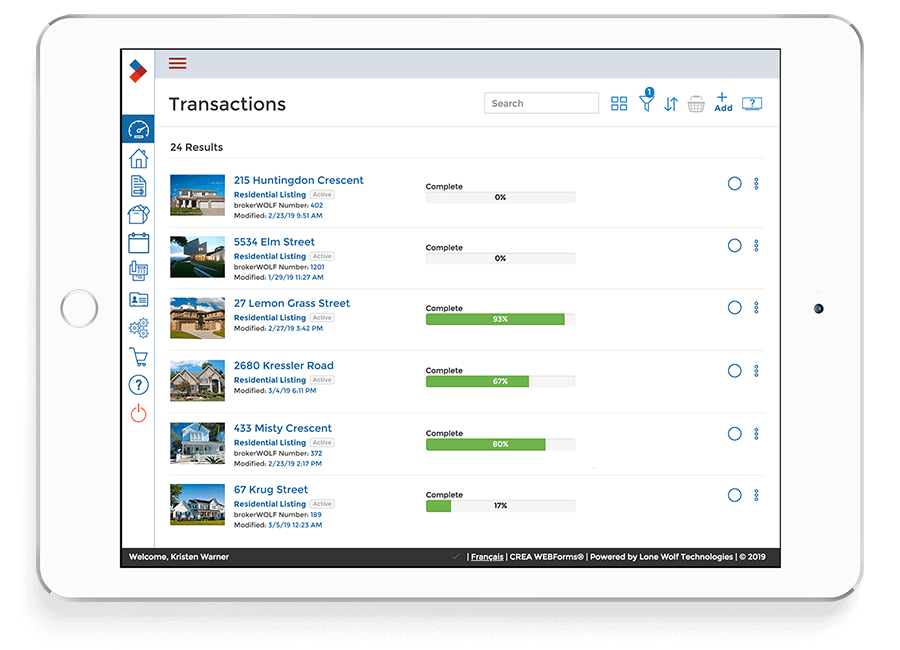 ‍
Redefining the end-to-end real estate solution.
We know that the work doesn't stop once the deal closes—accounting, commissions, payouts still need to be done. In the past, this meant jumping into another system or two and entering all that data again. Not anymore.
With TransactionDesk Broker Edition, your brokerage gets a two-way integration into brokerWOLF, so both agents and the back office get consistent information at every stage of a deal—all the time. How's that for peace of mind?!
+500k
Real Estate Professionals
30mm
PDF Documents Stored
We want you to get the best ROI on TransactionDesk. We're here to help every step of the way.