The future of real estate software looks a little different.
Around the world, technology has evolved rapidly to keep up with client demands. Today's clients are hyper-connected and always aware, especially with a universe of data at their fingertips.
But what does this change mean for real estate? From information to integrations, trust, confidence, and success, today's buyers and sellers are looking for a modern, complete, and connected experience. How will you give it to them?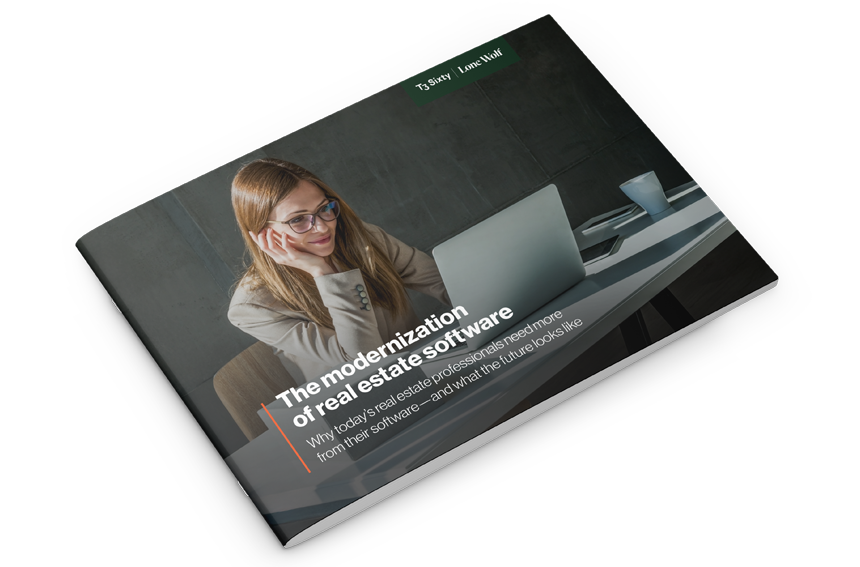 Gain a better understanding of:
Why real estate tech needs to be modernized
The four technology pillars of modern real estate software
How agents and brokers can reduce the tools they use every day
How leading real estate businesses are connecting their tech
Whether you're dealing with an excess of software in your daily workflows, long training times, or a lack of productivity due to switching from product to product, the cause is the same: Too many disconnected, outdated products and processes that create less reliable patchwork platforms.
Our report, a collaboration with T3 Sixty, digs deeper into the cause and offers an alternative solution. Read our report on the current state of real estate technology, where it's going, and how you can get your business there.
To face future problems, we need future solutions. Prepare for your long-term goals with a solid grasp on what modern real estate tech looks like—in the future, and right now.