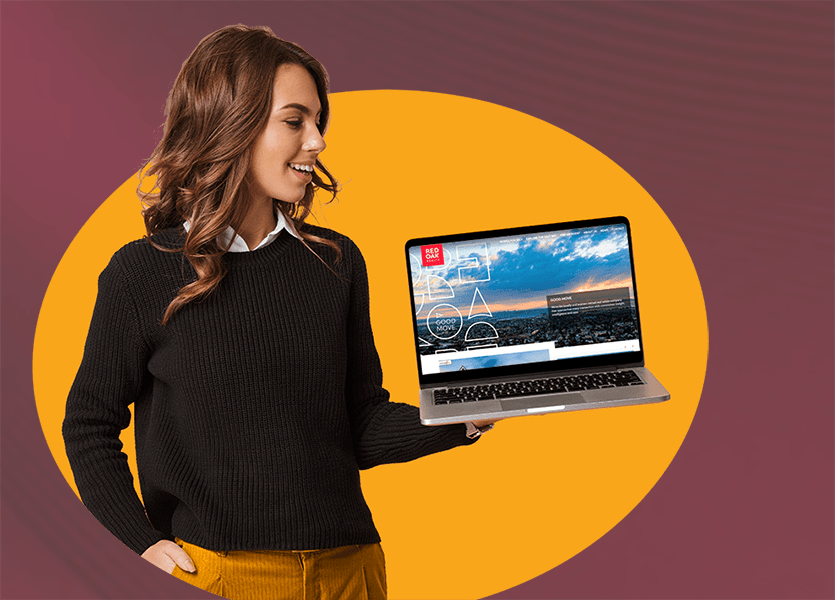 With busy season coming up quickly,  it's time to take last year's learnings and put them into action. 
 
If giving your online presence a fresh face is one of your business goals for the year, then you're in the right place. 
In today's tech-centered world, it probably comes as no surprise that a whopping 90% of real estate organizations have a website. Of course, having a site is crucial—it's often the first place your potential clients will land before contacting you, and it's always there for anyone to learn more about your services.  
With the summer busy season arriving soon, this is a great time to prepare by making bigger changes and improvements to the client experience that your business offers—like a site refresh that meets your clients' unique needs and keeps your brokerage relevant. 
To help your site perform its best, let's explore the new features coming to Propertybase GO—and how they can help your brokerage go above and beyond for clients. 
New layouts and card designs to meet your clients' needs 
Propertybase GO's website builder is designed to help you build your site so it holds what you need it to—featuring customizable designs that are easy to navigate.
We're always working hard to offer more options so you can build the perfect site for your brokerage. That's why our latest update includes options for:
77 new website layout designs 
27 new card designs  
Website layouts: Add theme presets, banners, and more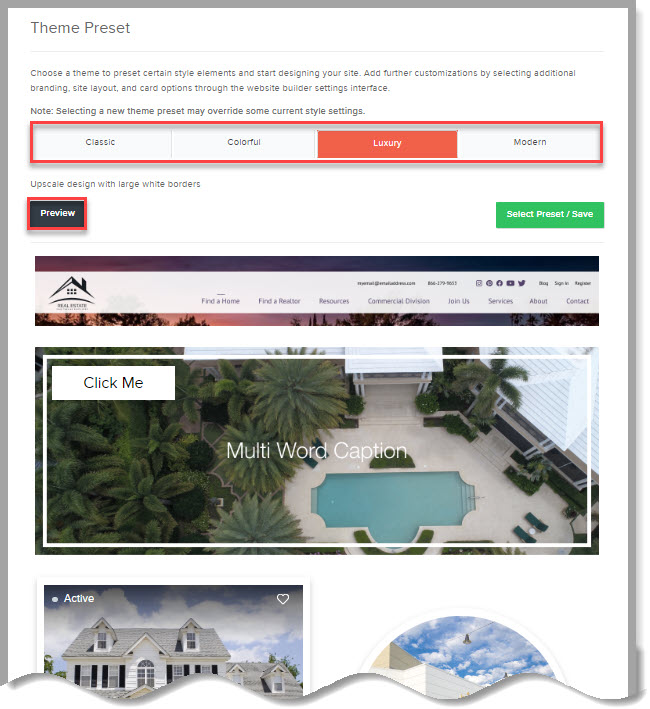 Theme presets: With the variety in real estate properties and the clients you work with, it just makes sense to have a variety of website layout options to match. With themes like Classic, Colorful, Luxury, or Modern, there's something that will fit every brokerage. 
Page banners: After choosing a theme, you can use additional layout and card options, like banners, to build out the design that encapsulates your brokerage's offerings. 
Card designs: Showcase market insights, agents, and properties 
We've also got new card designs! Here's a snapshot of the main highlights. 
Blog cards: Keep your clients and prospects in the loop with eleven new blog card options to refresh your blog. 
New development cards: Show off your listings in a way that's easy to read and understand at a glance with building cards for new developments, luxury buildings, and subdivision projects.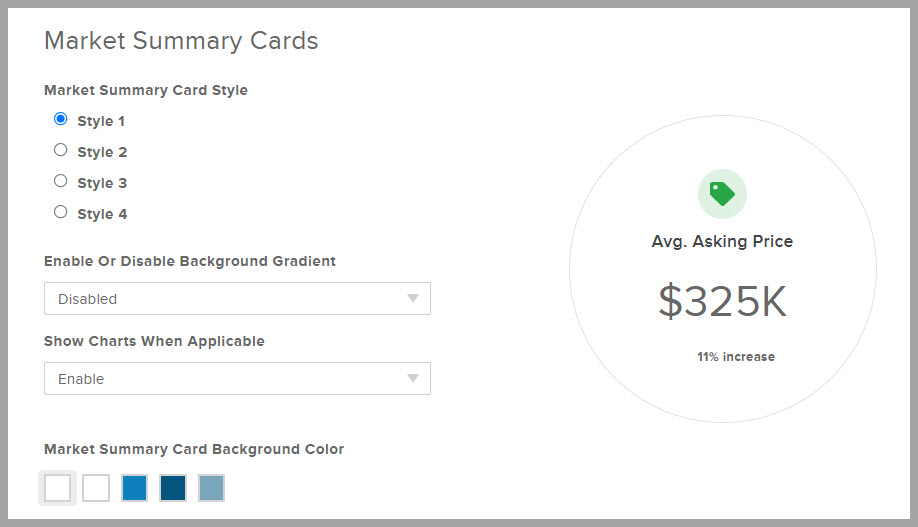 Market insight cards: Present a snapshot of the market to your potential clients, with Market Insight and Market Summary cards. The more informed that a client is, the more prepared and reassured they'll feel when they're ready to buy or sell. 
These new features make it so much easier than before to build a custom website full of what your clients want to see. Whether you specialize in affordable and reliable homes, higher-end properties, or listings that fall somewhere in between, the new layouts and cards in Propertybase GO's website builder can help you highlight your area of expertise, stand out from competitors, and more. 
Your website: A perfect intersection 
At the heart of it, your website is the intersection of where you, your agents, and your clients meet. Your clients and leads are looking for information that fits their needs and fulfils their values, whether that looks like market information, timely updates in the form of blog posts, an emphasis on visuals and available resources that you offer, or any combination of the above. 
Take advantage of the last bit of calm before this summer's busy season hits to give your website a fresh face—after all the change and growth in this year so far, your brokerage deserves it. This is the time to fine-tune your site based on what you know now, so you can continue to stay on course for success. 
Find that intersection between your business's values and that of your targeted clients, and you'll be working together in harmony in no time at all. 
Interested in getting started? Check out Propertybase GO's website builder here.